You can have the documentation on how to install Hubzilla on every hub. Example https://hubzilla.site/help/install You can just type /help/install
Here is a step by step tutorial how to install a hubzilla for your group, family or simply for yourself on Dreamhost. Dreamhost allow it even on the share hosting. If you don't have an account on Dreamhost you can have $50 off if you click here
You can install hubzilla on a domaine or subdomaine. For this example let's install on hub.supername.com You should create the subdomaine  and a database (note the name, the hostname of the database and the password)
How to install hubzilla with SSH
If you know ssh and linux command line, this solution is the best for you.
ssh user@serveur
type the ssh password
#go to the directory who has the same name as your subdomaine
cd hub.supername.com
#net step git don't forget the point .
git clone https://github.com/redmatrix/hubzilla.git .
mkdir -p « store/[data]/smarty3 »
chmod -R 777 store
util/add_addon_repo https://github.com/redmatrix/hubzilla-addons.git hzaddons
The hardest part is done
Then go with a browser at the url of your site
First screen is to check if all prerequisit is ok on Dreamhost all is fine
Second screen : enter your mysql host, mysql user, password of the user and name of the database
third screen : email of the admin and the time zone
congratulation you installed your hubzilla successfuly
the last part is to create a cron task. With Dreamhost it is easy. go to your admin panel at dreamhost. Menu Goodies > cronjob
put
cd /home/username/hubzillasubdomain; /usr/local/php54/bin/php include/poller.php
on the cron job
Your server is ready. Use your administration email first. With this account you will be allowed to administrate your hubzilla
Do you know the first web site of the world.  It was http://info.cern.ch In Switzerland
Even today you can browse it as it was in 1991.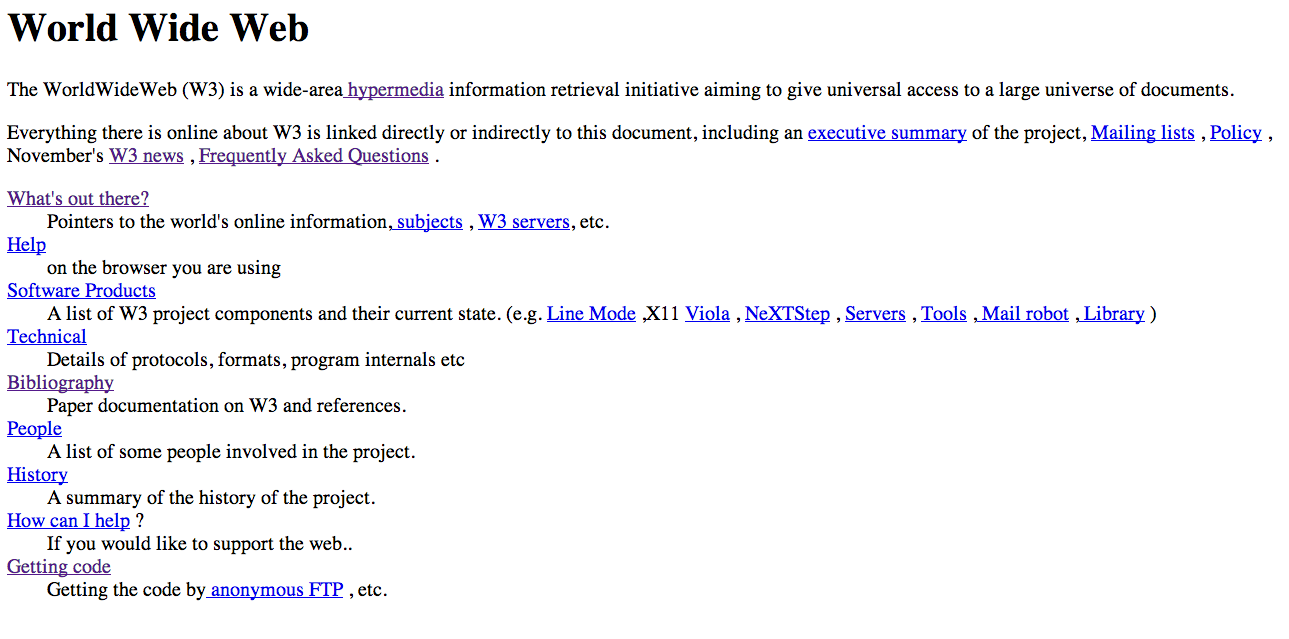 Mike Macgirvin make this information
Hubzilla UNO is a configuration of Hubzilla specifically designed to appeal to a broad
community. All configurations and options and site features which have traditionally
caused confusion amongst those who are unfamiliar with and alienated by Hubzila's advanced
technical concepts have been removed. The result is a software base which is drastically
simplified and approachable by a much larger audience, with a corresponding loss of
(significant) functionality.
This is accomplished by taking a normal hubzilla server and disabling all the advanced features.
Not tucked away as hidden options as per the current design, but in fact the advanced features
are completely disabled and unavailable.
A server can choose to be a Hubzilla UNO server at installation time. This is a permanent and
potentially irreversible decision. One can migrate their UNO channel to a « normal » hubzilla server,
but they *cannot* clone it (in either direction). This also means that hubzilla UNO can achieve a
high degree of compatibility and federation with other primitive communication services; which is
impossible for a hubzilla server that supports clones. Hubzilla UNO is also 100% compatible with
Hubzilla and « federates » without any limitations. This provides a compatibility bridge to traditional
services and networks for those willing to give up Hubzilla's nomadic identity feature.
The most difficult decision is providing support for forums. Since forums require understanding
of the concept of « multiple channels per account » and this has traditionally caused confusion, it
was decided that forums would not be supported on hubzilla UNO. Members may interact with forums
that are provided on traditional hubzilla servers.
no nomadic clones
no permission options (ACL only).
no DAV (file uploads are still available through the web interface)
no multi-channels
no multi-profiles
no webpages
no bookmarks
no forums
no apps
no built-in « webchat »
no channel sources
limited features, all of which will have been preset
Development tasks:
Most of this work is reasonably straight-foward and merely involves appropriate « #ifdef » code blocks.
The largest development task is to bring back support for the older Friendica style account migration
since cloning will not be an option. This means if your hub shuts down, we will attempt to re-establish
your connections from a new service; but you cannot « just carry on » during brief outages.
—–
Probably some rough edges but this is mostly done. Import of UNO channels into a traditional hubzilla server is blocked until the migration bit is worked out. It's basically taking Hubzilla and stripping it down. Even stripped of a large number of advanced features it still has orders of magnitude more functionality than Diaspora (for instance) as far as conversational community software goes, so this configuration may appeal to a number of people.
http://hubzilla.org
https://github.com/redmatrix/hubzilla
CHANGES from 1.1:
Provide extra HTTP security headers (several of them).
Allow a site to disable delivery reports if disk space is limited
Regression: Wrong theme when viewing single post as non-member
Some Diaspora profile photos use relative URLs – force absolute
Add locked features to siteinfo report to aid remote debugging
Provide version compatibility checking to plugins (minversion, maxversion, and minphpversion)
Account config storage
Provide optional integrated registration and channel create form
cli utility for managing addons
issue with sharing photo « items »
cover photo manager: upload, crop, and store
cover photo widget created
rework the connections list page and provide a few management features there
fixed issue with Comanche layout definitions loaded by plugins
provide ability to separate delivery functions from item_store() and item_store_update() – some forum messages were being redelivered when cloned.
call build_sync_packet() on pdledit changes
Abstract the project name and version so these can be customised or removed
Allow hiding the ratings links on a per-site basis
db_type not present in international setup templates – was unable to choose postgres.
item_photo_menu logically divided into a) actions on the post, b) actions related to the author
bug: default channel not reset to 0 when last channel removed
create widget containing only the contact block
regression: public forums granted send stream permissions to connections
workaround Firefox's refusal to honour disabling autocomplete of passwords
regression: photo's uploaded to a channel by a guest (with file write permissions) not saved correctly.
provide mechanisms for custom .well-known handlers (needed for LetsEncrypt ownership verification)
proc_run modified to use exec() instead of proc_open() – causing issues on some PHP installations
remote delegation failure under a specific set of circumstances which we were finally able to duplicate
Delegation section of Channel Manager was missing names and contained useless notification icons.
Change « expire » channel setting to show system limit if there is one.
Regression: provide a one-click ignore of pending connection
Config to control directory keyword generation on client and server.
« Collections » renamed to « Privacy Groups », documentation improved
widget_item – allow use of page title instead of message id
Add site black/white list checking to all .well-known services
reduce incidents of screen jumping when « showmore » is activated
add oembed provider for photos
Addons:
CSS theming of pageheader plugin
xmpp addon ported from Friendica
Diaspora private mail issues after the third reply
Occasional issue with Diaspora connection requests
Add notification email to Diaspora PMs
Allow anonymising platform and version for statistics
msgfooter addon created
removed embedly plugin
sync clones after superblock addition
« keepout » plugin created
here is a new version on how to update your friendica
we assume you have acces with ssh to your serveur
With filezila rename your directory where you have your friendica to friendiold
make a new directory name it friendi but you can choose the name you want
run the commands bellow you can copy past it
cd friendi
git clone https://github.com/friendica/friendica .
git clone https://github.com/friendica/friendica-addons.git addon
copy the old .htconfig.php from the old directory to the new one. It is done
There were recently changes in the Dias­pora* pro­to­col which dis­turbed the fed­er­ated com­mu­ni­ca­tion between the projects. To com­pen­sate the changes Frien­dica 3.4.3 – 2 has been released
How to Update?
If you have an instal­la­tion using the git repos­i­tory directly, all you have to do is a git pull in the frien­dica direc­tory. That will fetch the new ver­sion from the mas­ter branch and you are ready to go. The devel­op­ment branch of Frien­dica 3.5 Aspara­gus, has been updated as well.
Alter­na­tively you can find a zip file of the released ver­sion of frien­dica at github​.com for down­load. Just unzip it on your local machine and replace the files on your server with the new files.